PurMop® EF40-SV-2P II
Disposable Cleanroom Mop | Polyester-Microfiber | presaturated
Description
PurMop® EF40-SV-2P II comprises a specially developed microfiber looped cleaning pile made from 100 % polyester. This innovative cleanroom mop stands out through its superior cleaning ability and a good price-performance ratio. PurMop® EF40-SV-2P II is presaturated readyto- use and is therefore an optimal and time-saving solution for small sterile cleanroom areas.
Application / Usage:
For small cleanroom areas where cleaning trolley systems cannot be used or are inefficient.

Product information
_ Cleanroom mop with pockets, 40 cm system, 2 pcs. per double bag
_ Highest cleaning ability due to special microfiber technology
_ Presaturated with Isopropanol 70 % / WFI quality water 30 %
_ Ready-to-use upon delivery, without the need for a cleaning trolley
_ Ergonomic handling together with PurMop® PREPARE
Application

Industry sectors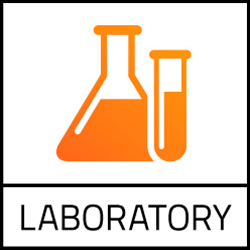 Technical data
Size: 40,0 x 12,5 cm (± 0,5 cm)
​Weight: 50 g (± 10%) (dry)
​Color: completely white
Front material: 80 % polyester-microfiber, 20 % polyester
Backing material: 100 % polyester nonwoven
Presaturation (liquid mixture): Isopropanol 70 % / WFI quality water 30 %
Sterility: gamma irradiated, SAL 10¯6, validated according to ISO 11137
Packaging: 2 mops / pack, 25 packs / carton [50 mops]
We recommend these articles
PREPARE
Presaturation system for cleanroom cleaning | stainless steel
Art.-Nr. 2124001