PurWipe® N1-112-S
Cleanroom Wipe | Polyester-Cellulose Nonwoven | sterile, 12" x 12"
Description
PurWipe® N1 polyester-cellulose wipes consist of a quality, hydroentangled nonwoven material.
Thanks to its high absorbency and material structure, this wipe is well suited for disinfection, removal of spillages or general cleaning tasks. Its broad range of application makes this wipe a good choice for cleanrooms with lower classification.
Application / Usage:
Recommended for various applications such as cleaning, disinfection, liquid absorption in lower classified cleanrooms and on non-critical surfaces.
Product information
_ Polyester-cellulose nonwoven
_ Highly absorbent material
_ Cost effective
_ Suited for general cleaning tasks
_ VHP-resistant packing
Industry sectors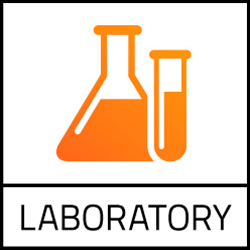 Technical data
Material: 45% polyester, 55% cellulose
Weight: 68 g/m² (± 5 g/m²)
Size: 12" x 12", 305 x 305 mm (± 10 mm)
Edges: Cut
Sterilisation: Gamma irradiated, SAL 10-6, validated according ISO 11137
Packaging: 20 wipes / bag, 10 bags / pack, 10 packs / carton [2.000 wipes]