PurWipe® K4-312-S
2-ply Polyester Knit | sterile, 12" x 12"
Description
The premium cleanroom wipe PurWipe® K4 consists of a double-layered robust polyester knit with a special bonding. Thanks to its heavy construction it boasts a high absorption capacity and is suitable for routine disinfection or removal of spillages. This wipe is abrasion resistant and also applicable on rougher surfaces or stainless steel.
Application / Usage:
Recommended for cleaning and disinfection of surfaces, equipment and machines in higher classified cleanrooms.
Product information
_ 2-ply bonded polyester double knit
_ High absorption capacity
_ Low particle emission, decontaminated
_ Suitable for rough surfaces, machines, equipment
_ VHP-resistant packing
Branchen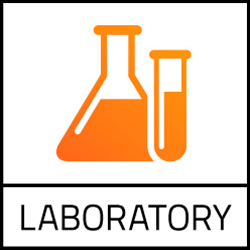 Technical data
Material: 100% polyester double knit, 2-ply
Weight: 270 g/m² (± 12 g/m²)
Size: 12" x 12", 305 x 305 mm (± 10 mm)
Edges: Ultrasonic sealed (UB)
Sterilisation: Gamma irradiated, SAL 10-6, validated according ISO 11137
Packaging: 5 wipes / bag, 10 bags / pack, 10 packs / carton [500 wipes]