Safety first!
We test before we work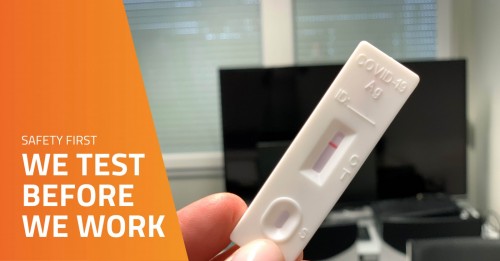 Safety first – for all our facility staff.
We care for the health of all our employees and have put measures in place to ensure stringent hygiene standards are met, especially for those of us who work in the warehouse, shipping department, or frequent the office in addition to working from home. As of this week, we are using Corona rapid tests at our headquarters as a strict requirement for physical presence. These are provided to all of our team free of charge and will further enhance the safety of the Hydroflex family.